The Studio is a 40sqm day light studio.

The idea behind the studio is that everything is portable to be able to follow the light. This means almost everything is on wheels and furniture can be re-arranged as needed, including the "tea kitchen" block and shelves.
We have two 3m wide paper background system on either side - please get in touch to request paper/colours needed. In addition, we have a 4m high draw curtain background system inside the archways. Please contact us to enquire about colours.

Tempelhofer CROPP Photo-studio is located at Ringbahnstrasse 22-30, 12099 Berlin and is easily accessible by car and U-Bahn.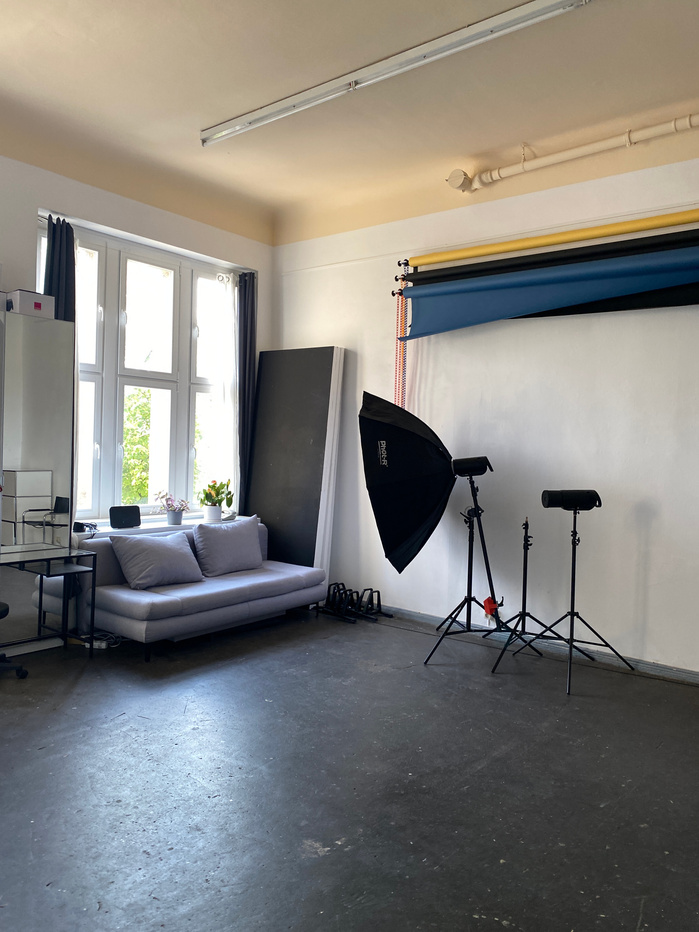 BOOKING
PERSONAL SHOOTS:
BASIC
-Studio - 4h no equipment 120€
-Studio 1 day-(8h) no equipment 220€
PERSONAL WITH EQUIPMENT
-Studio - 4h day with equipment
180€
-Studio -1 day (8h) with equipment 280€
19% VAT not included
BOOKING COMMERCIAL
COMMERCIAL BASIC
-Studio - 4h no equipment 180€
-Studio 1 day-(8h) no equipment 360€
COMMERCIAL PRO :
WITH EQUIPMENT:
-Studio - 4h day with equipment 225€
-Studio -1 day (8h) with equipment 420€
19% VAT not included
backdrops are included until the floor - 15€ per meter from the floor
GET IN TOUCH TO BOOK
info@croppstudios.com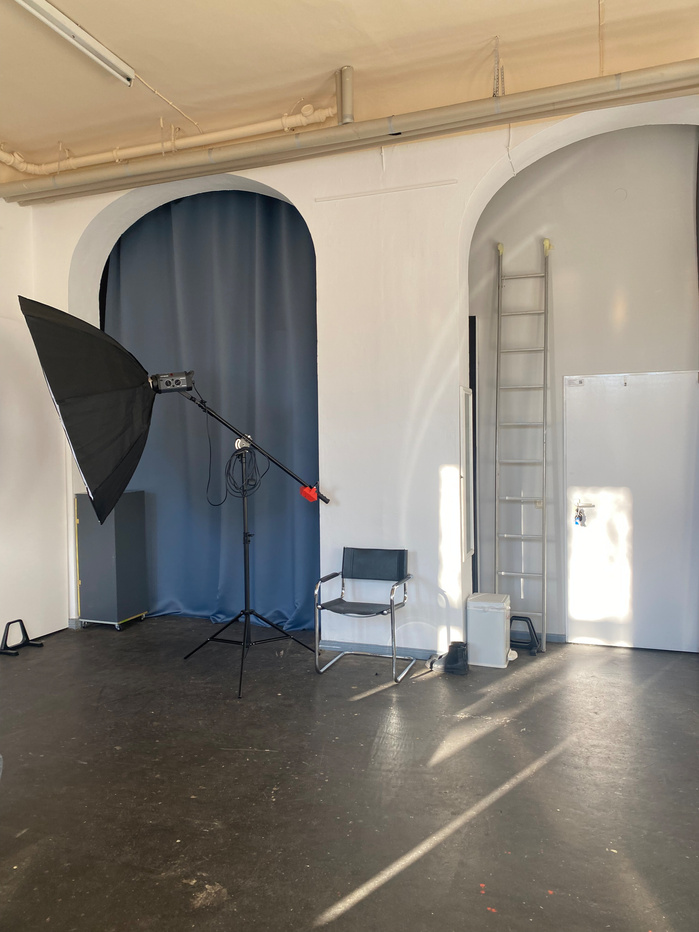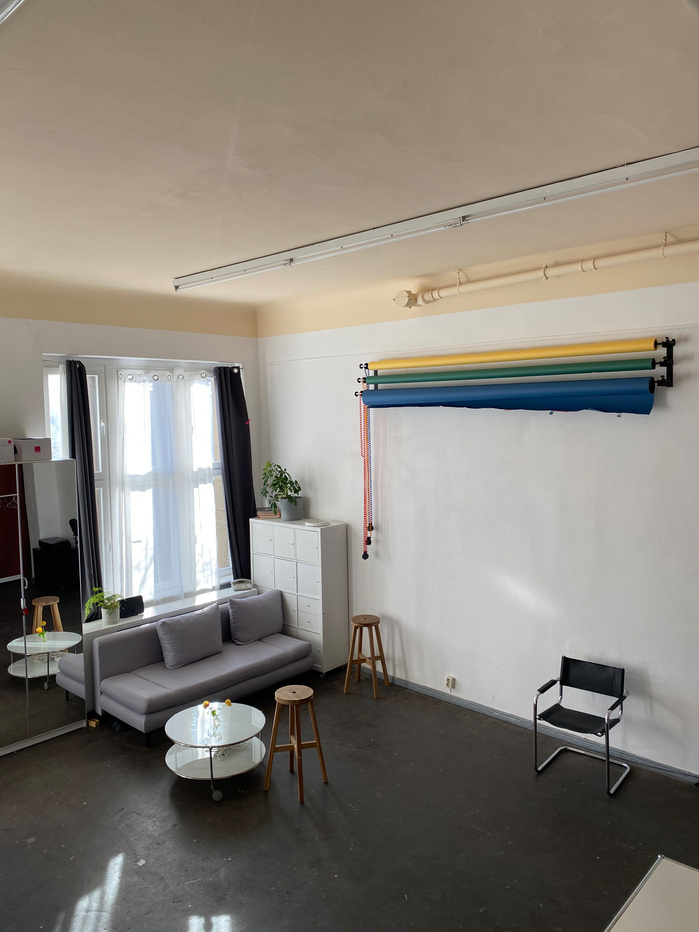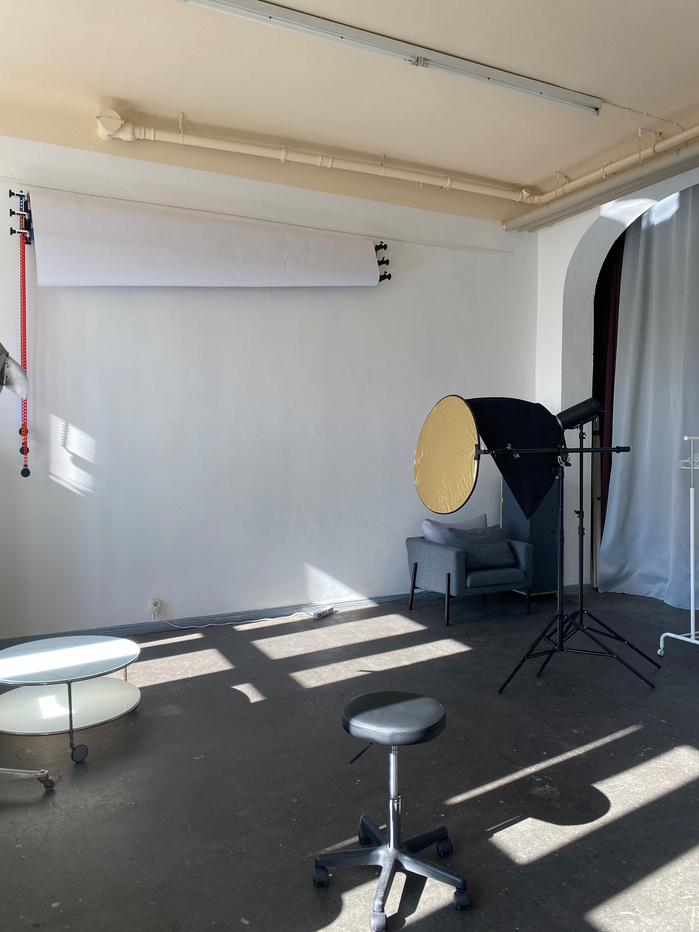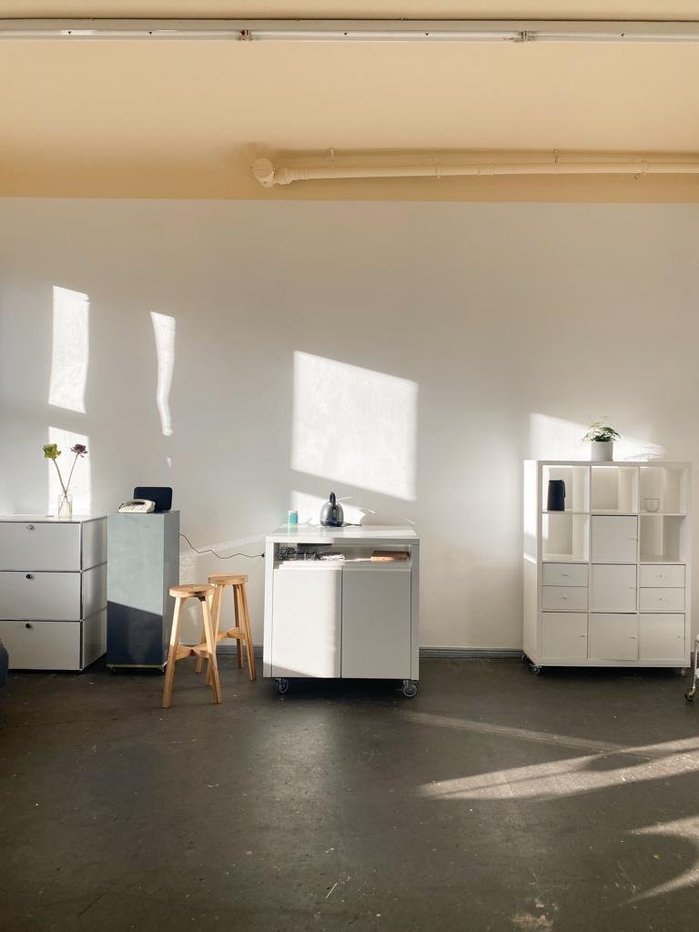 THE EQUIPMENT LIST

2X 3m wide paper background system
-4m high draw curtain background system
-2X Bowens 400 XE
-2XBowens 500 XMT wireless
-C-stand
-1X Constant Light - Walimex pro Felx LED 1000 Bi SET01
-Umbrellas(silver)
SOFT BOXES :
-1x Softbox 60x 60
-1x Softbox 60x90
-1x Softbox 70x100
-1xOctabox Soft Box 150cm
-4x styro-Reflectors white & Black 250x100cm
1x 27" monitor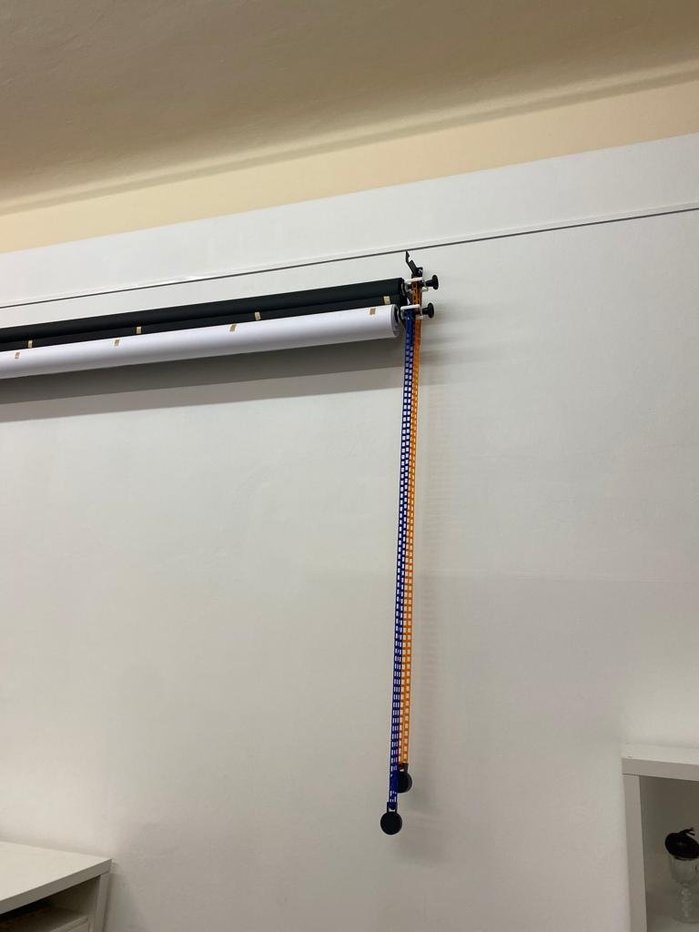 EXTRAS
Paperbackground from the floor per meter -15€

Extra Equipment Set up & Break down help- 60€ ph

Photography/Light Assistant for the day 500€

Each additional hour
-Non Commercial 40€
- Commercial 50€

30% extra on Holliday and night hours (after 21:00)
Cleaning fee if the studio is not left tidy and clean 50€
GET IN TOUCH TO BOOK
info@croppstudios.com